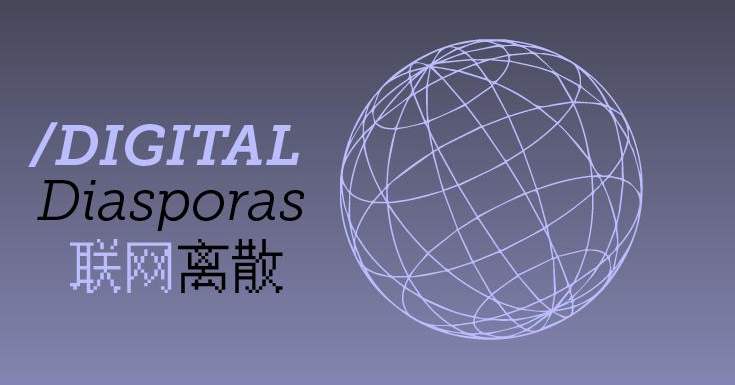 Below are our illustrious Digital Diasporas residents from over the years!
Amy Lam (4A Resident, 2021) is an artist and writer. She has shown performance, film, and exhibition projects internationally, both solo and as part of the art collective Life of a Craphead (with Jon McCurley). She was born in Hong Kong and lives in Toronto, Canada, which is the land of the Anishinaabe (Mississauga) nation, as well as the territory of the Wendat and Haudenosaunee.
Amy will be researching a body of work about property, domesticity, miniature dogs, "wasted" time, and dreaming, arising from minor histories of the Opium Wars.
Casey Tang (CAC Resident, 2021) is a multidisciplinary artist and researcher interested in sensory experiences that can attune lived world experience to ecological and biophysical processes in the context of planetary-scale systems from environmental to technological. He has exhibited in the US, Europe, and Asia. Including "Catalyst" at the Queens Museum, "CAFAM Future: Observer-Creator" at the Central Academy of Fine Art Museum, Beijing, "Urban Forest Lab Project" at Socrates Sculpture Park, Long Island City, NY, had a solo exhibition at Charpa Gallery, Valencia, Spain, and completed a book project, First Sounds with Booklyn, Brooklyn. He is a recipient of the 2018 Center for Contemporary Art Kitakyushu Fellowship, 2015 Queens Museum/Jerome Foundation Fellowship for Emerging Artists, 2013 New Vision Award from He Xiangning Art Museum, Shenzhen, China. His work is in various collections, including Stanford University, the Inelcom foundation(selected by Vicente Todolí), and the He Xiangning museum. He recently graduated with a Masters of Science in Art, Culture, and Technology from MIT.
Casey will develop a posthuman phenomenological framework utilizing various disciplines, including physics, anthropology, and biology, threaded together by complexity science and biosemiotics to connect the "Human" back to "Nature," Being to an emerging planetary-scale body and consciousness, and our semiosphere to the multilevel phenomena of ecological processes. He will contextualize the framework with Endel Tulving's consciousness framework consisting of anoetic (affective-sensory and perceptual), noetic (knowledge-based), and autonoetic and Descola's ontological grid.
Based on Darug Country in western Sydney, Tian Zhang (Gendai Resident, 2021) is an award-winning curator and changemaker working at the intersections of art and cultural practice. She is a founding co-director of Pari, a collective-run gallery in Parramatta.
Tian intends to work on a collaborative project to explore and critique the concept of the diaspora within settler colonial environments.
---
Below are the finalists and special mentions for past Digital Diasporas open calls!
Love Intersections (Jen Sungshine & David Ng) is a media arts collective made up of queer artists of colour dedicated to using collaborative art making and relational storytelling to address systemic racism in our communities. We produce intersectional and intergenerational stories from underrepresented communities of colour – centering the invisible, the spiritual, the metaphysical and the imaginary. We believe in deep and meaningful relationships, that intersectionality is a verb and a call to action, that we must cultivate social trust through collective care and community responsibility. Our desire is to provoke (he)artful social change through a lens of love. (Gendai finalist)
Natalie Tan and Tiffany Leung are a UK-based curatorial duo interested in collective digital practices and ideas that explore diasporic cultures and spaces.
Natalie is a London-based writer and the author of Simmer Down, a bi-weekly reflection on food and memory. She was formerly Deputy Director of Centre A: Vancouver International Centre for Contemporary Asian Art, and is currently Producer at sunset visitor 斜陽過客, an independent games studio dedicated to telling diverse stories through the lens of speculative fiction.
Tiffany is a community producer and consultant for the new Chinese Culture Gallery at Manchester Museum, where she leads on developing strategies for the engagement programme. She has curated exhibitions in the UK and Hong Kong, and was previously curator at Manchester's Centre for Chinese Contemporary Art. (Gendai finalists)
True Connection FM is a web radio station operating 24/7 that features curated mixes or playlists created by musicians, composers, DJs, music curators, and music enthusiasts. We are a genre agnostic station that amplifies the sounds and music from various diverse communities local to Toronto and beyond. The project emerged out of a pandemic separation anxiety in the autumn of 2020. The 6 diverse members of True Connection all have professional backgrounds in programming live music events, touring as musicians, or running arts and culture organizations; nearly all work from which ended during the pandemic. As there was a strong desire to stay connected to all our fellow artists, we created a digital platform where we could share new music that was being created by our peers. So, True Connection was devised to maintain and build bridges in Toronto and surrounding cities through music and mentorship. We believe music, as performance or product, is a means of uniting people; something we all undoubtedly need at present. Through music and togetherness, our aim is to continue the work necessary to improve equity in the music space by providing an accessible and meaningful stage for the voices of our marginalized and diverse communities. We prioritize LGBTQ2S+, BIPOC, the differently abled of any visibility, and others from the diaspora of equity-seeking groups and minoritized cultures in Toronto and beyond. As our capacity as a radio station and event platform grows, we look toward fostering the arts through mentorship and education of the members of these communities with an interest in music and its presentation. Each weekend since our launch on November 20th, 2020, we have featured and promoted 2 mixes from artists, DJs, or labels that align with our mandate, curated from across the country. Since January 2021 we have grown to include longer-term collaborations involving regular monthly mixes from DJs and record labels in Toronto, Hamilton, Montreal, & Vancouver. The rest of the time, the station plays playlists of music from a wide variety of genres curated by the team and others. We operate our own server running open-source web radio management software, and develop our own website and graphics. (Gendai special mention)
Rachel Be-Yun Wang & Justin Wong: Rachel is an artist, designer, and writer whose work revolves around intangible media. She is currently researching the social, technocratic, and affective dimensions of air/atmospherics, and how they are rendered in art and design.
Justin is an interdisciplinary designer working at the intersections of apparel design, ecology, and scholarship. He is currently interested in tracing the spectral potentials of non-human actors, particularly at molecular and microbial scales. (CAC finalists)
Liu Xiaoyi is the Artistic Director of the Singapore arts group Emergency Stairs. A committed practitioner with a desire to push artistic boundaries, he is regarded as a promising figure at the forefront of the experimental theatre scene in Asia. Xiaoyi received the Young Artist Award awarded by the National Arts Council of Singapore in 2016. This year, he was invited to Hong Kong as the Artist-in-Residence 2021 of Zuni Icosahedron. 刘晓义是新加坡艺术团体"避難階段"的艺术总监。作为一名不断地探索艺术边界的艺术家,他被誉为亚洲实验性剧场最年轻有为的代表人物之一。晓义于2016年获颁新加坡国家艺术理事会"青年艺术奖"。今年他受邀前往香港,担任进念•二十面体的2021年度驻团艺术家。(CAC finalist)
Danni Shen is a writer and curator based in Brooklyn. She is currently an M.A. candidate at the Center for Curatorial Studies, CCS Bard, and was recently the Research Associate at The Kitchen and Critic-in-Residence at MICA. Previous curatorial roles include at 601Artspace, SPRING/BREAK Art Show, and Empty Gallery in Hong Kong. Shen was also the Curatorial Fellow at Wave Hill, Curator-in-Residence at Residency Unlimited, and Guest Critic at NYU Tisch-ITP. She is a contributor to various publications including BOMB Magazine, Art in America, Heichi Magazine, The Brooklyn Rail, Hyperallergic, Rhizome, onscreentoday介面 included, and is also a recipient of the Art Writing Workshop and the Art Critic Mentoring Program with CUE Art Foundation x the International Association of Art Critics (AICA-USA). (CAC finalist)