This year, our Digital Diasporas open call received over 350 applications from individuals and collectives all over the world. The four host organizations, 4A Centre for Contemporary Asian Art (Sydney, Australia), Asian Arts Initiative (Philadelphia, USA), and Gendai (Toronto, Canada), and us at yáo collaborative have made our final selections, and hosting residents Winnie Cheung, Kim Ye, Beau Lai, and the duo Ann Chen & Yutong Lin.
Starting in May, the four host organizations will facilitate the six-week Digital Diasporas remote, online residency. All residents as a cohort will be in dialogue with one another through convenings, and will each be awarded an unrestricted stipend of AUD $10,000 for their participation.
---
4A Resident: Winnie Cheung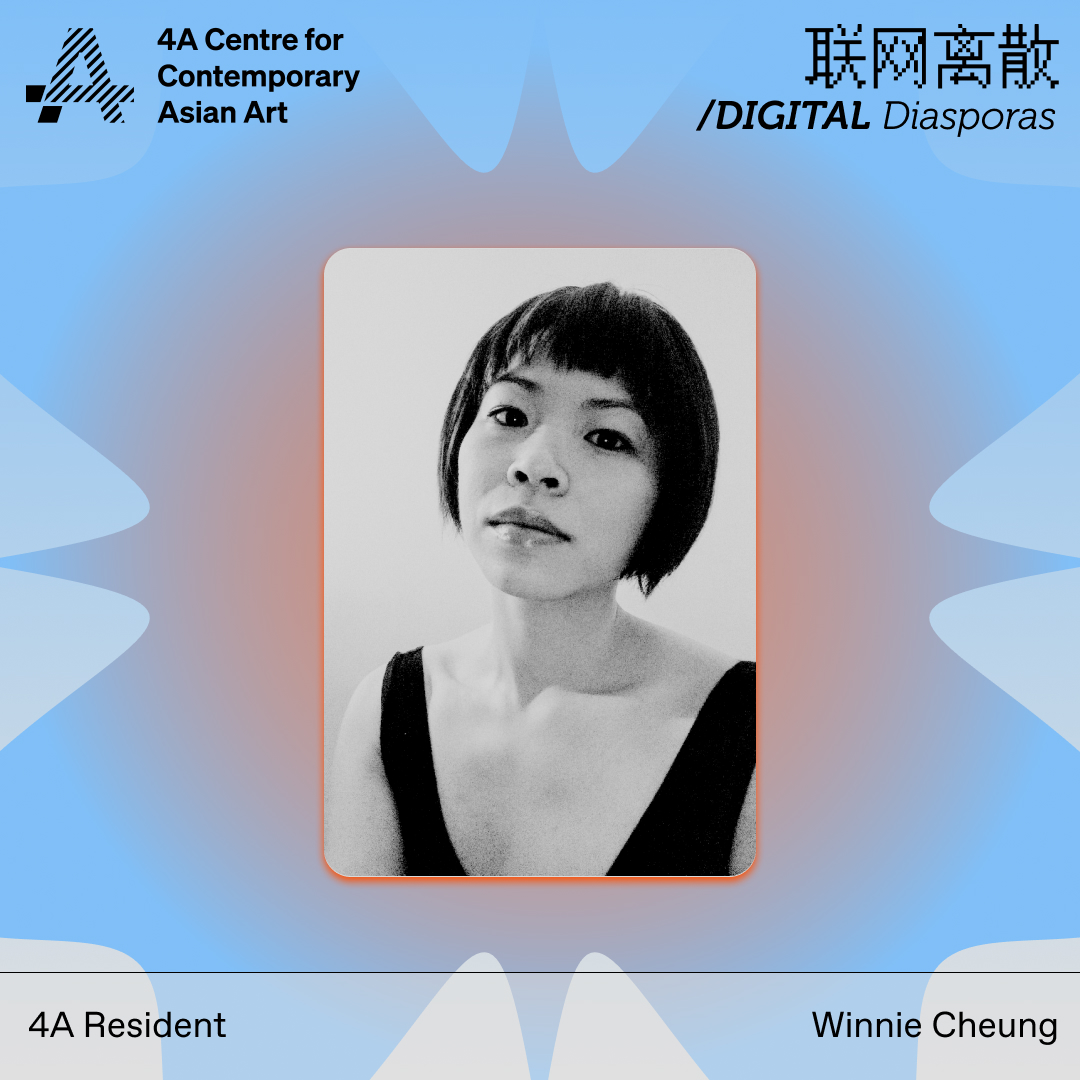 Winnie
is a Hong Kong born, New York based filmmaker exploring a third culture, feminine body within the cross section of non-fiction, horror and arthouse cinema. She mixes fictionalized tales with half-truths for unsettling cinematic experiences. In 2019, Winnie's morbid animated short Albatross Soup premiered at Sundance Hong Kong, won Vimeo Animation of the Year and Short of the Week's "Short of the Year". The following year, she co-produced and edited Woodlands Dark and Days Bewitched, Kier-La Janisse's epic feature length documentary on the history of folk horror which went on to win SXSW's Midnighters Audience Award and Best Documentary at Fantasia International Film Festival. Most recently, Winnie co-wrote, directed, shot and co-edited her first feature film Residency which premiered at the 2023 International Film Festival Rotterdam and was acquired by Alief Films for world sales representation.
---
Gendai Resident: Beau Lai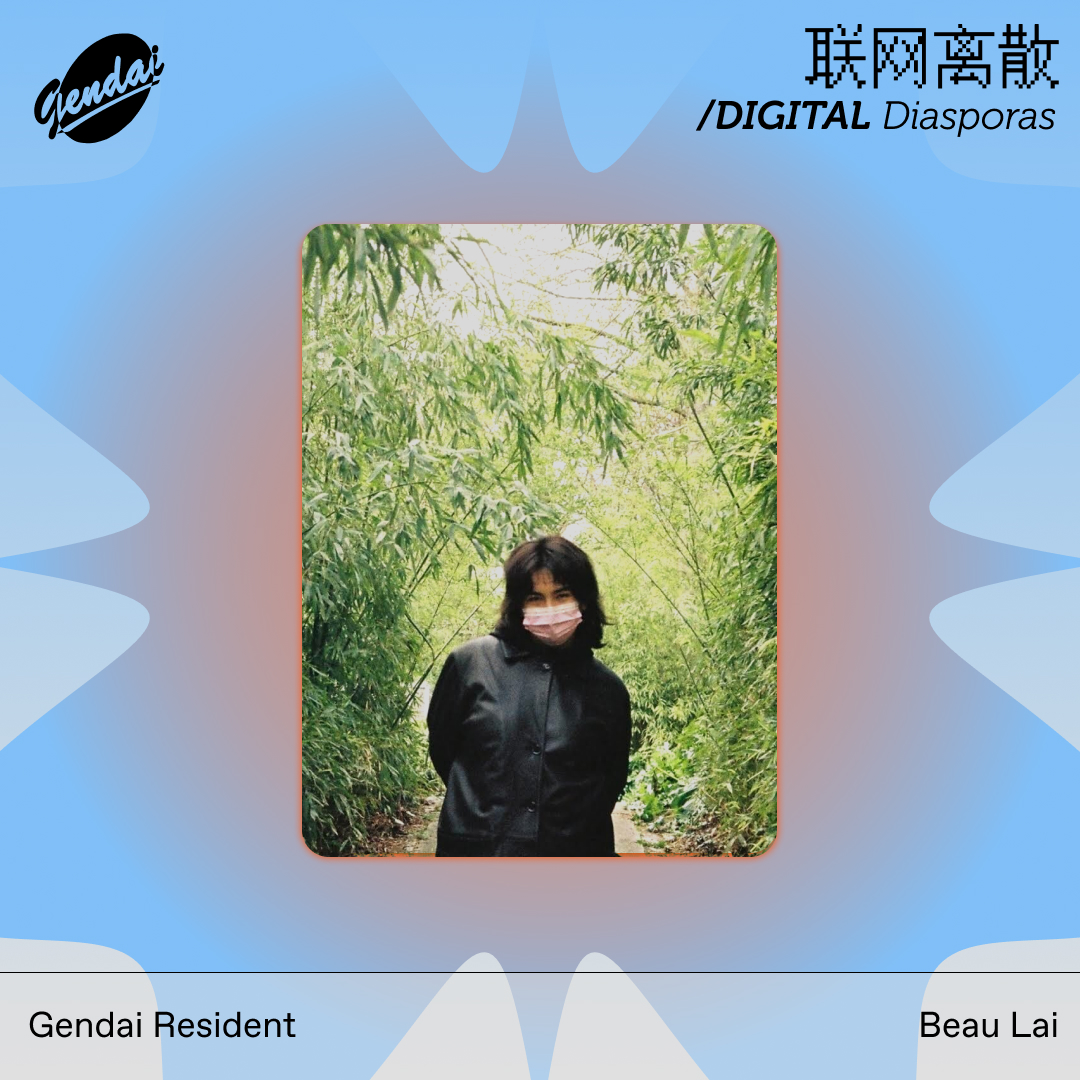 Beau Lai
(formerly Lilly Lai) is an Artist and Writer currently based in the EU. Beau spent their formative years working intensively within the contemporary arts industry on Darug and Gadigal land in so-called Australia. Beau has been a practising artist for 6 years and has exhibited across France, South Korea, Thailand and Australia. Through video, performance, installation and text, they aim to investigate how power dynamics that exist in the gallery space and work towards imagining them anew.
---
AAI Resident: Kim Ye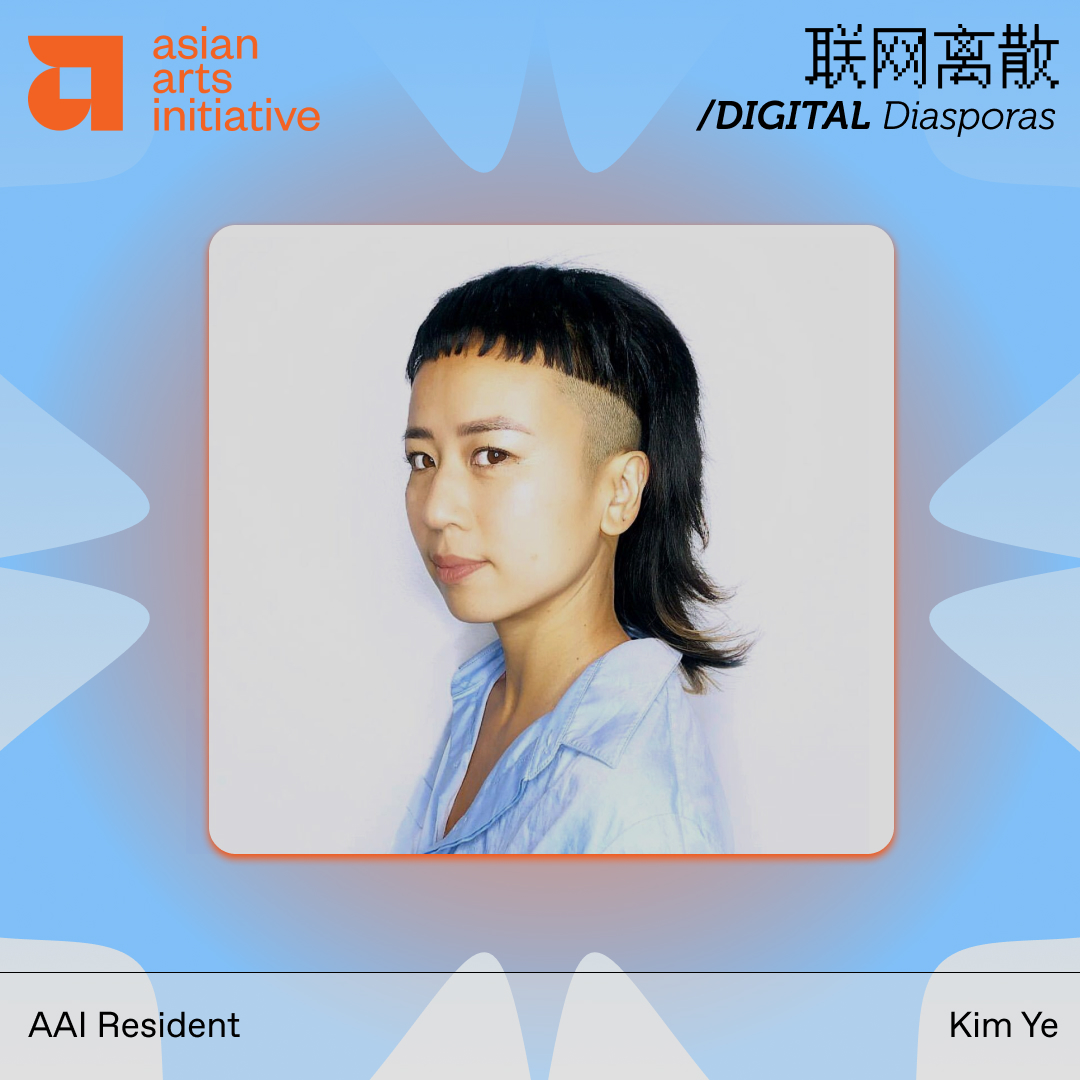 Kim Ye
(all pronouns, b, 1984 Beijing, China) is a Chinese American multi-disciplinary artist whose research based practice encompasses performance, sculpture, video, installation, text, and social engagement. She received her MFA from University of California, Los Angeles (2012); and BA from Pomona College in Claremont, California (2007). Their work engages gendered constructions around power, labor, and taboo by activating the artist/viewer dynamic to create moments of authenticity, intimacy and exchange. Remixing appropriated forms from mainstream culture with media from personal archives, the work seeks to describe the entanglement between private spaces of desire and fantasy, and collective movements in discourse and ideology. Ye has exhibited, screened, and performed widely nationally and internationally at institutions such as The Getty, Hammer Museum, Wattis Institute, Banff Center for Arts, Material Art Fair, and Frieze Film Seoul among others. She has worked professionally as a dominatrix since 2011, and has been on the board of Sex Workers Outreach Project Los Angeles (SWOPLA) since 2019. He currently teaches in the Photo & Media department at California Institute of the Arts and co-hosts Boundary Issues on KChung Radio.
---
yáo Residents: duo Yutong Lin and Ann Chen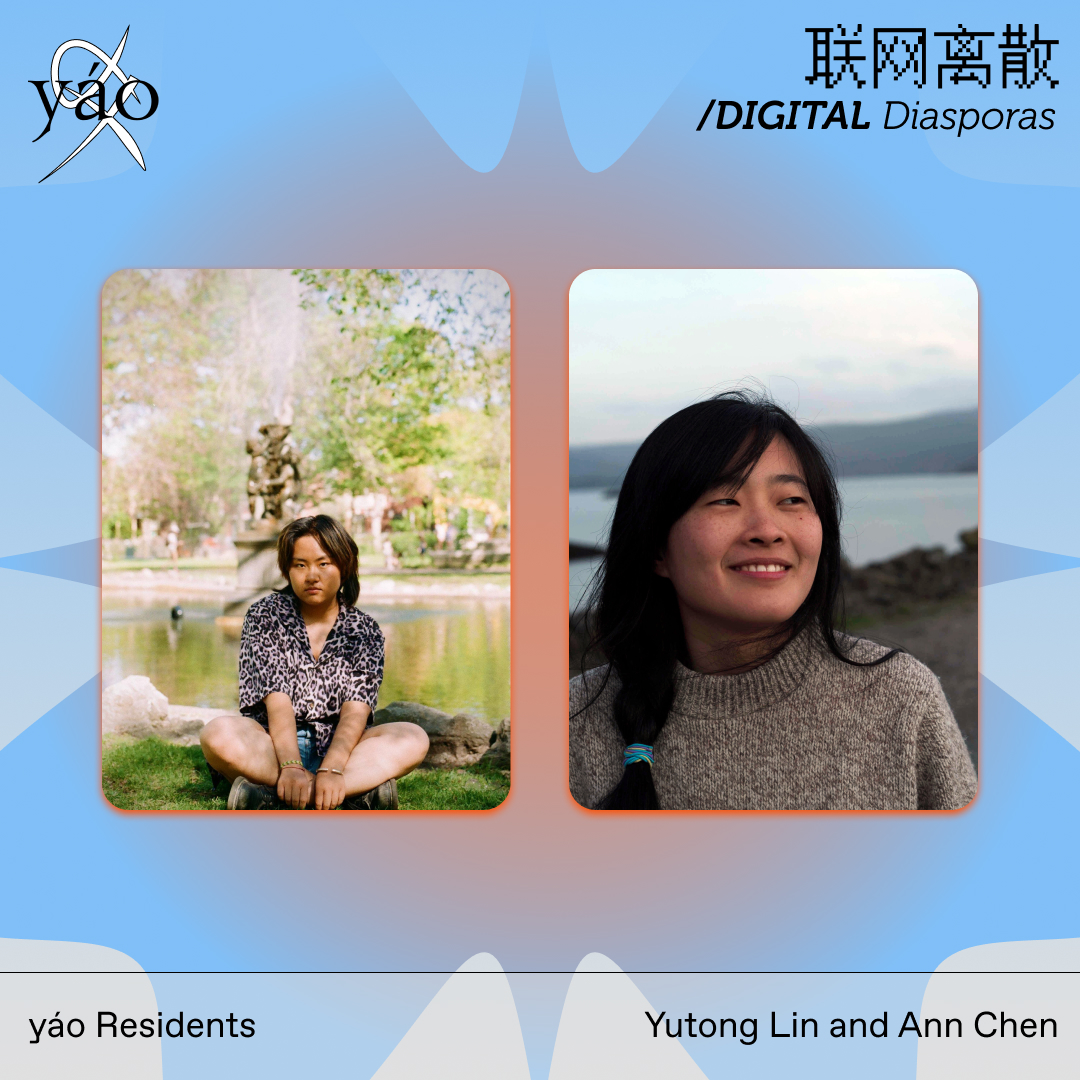 Yutong Lin is a writer and image maker from Yunnan, China based in Montreal, Canada. As a Chinese-Nakhi descendant and media archivist, their practice concerns the fabrics of memories in the nomadic Himalayas and the diaspora. Using interactive media, computational arts, and documentary filmmaking as a way of mapping memories, they try to fabulate a different inhabitation by weaving and stitching family/public archives, found footage, and collective ethnography.
Ann Chen is a Taiwanese-American multimedia artist, educator and researcher. Her practice often begins with place-based research and has appeared as films, installations, writings, talks and workshops. Ecology, diasporic traces, archives, technology, human-land relations are a few themes present in her recent work. She is an Annenberg Civic Media Fellow at USC (2022-23) and an inaugural Fulbright-National Geographic Digital Storytelling Fellow to Canada.
---
• 4A Centre for Contemporary Asian Art (Sydney, Australia / the ancestral lands of the Gadigal people of the Eora Nation)
• Gendai (Toronto, Canada / the ancestral territory of many nations including the Mississaugas of the Credit, the Anishnabeg, the Chippewa, the Haudenosaunee and the Wendat peoples and now home to many diverse First Nations, Inuit and Métis peoples)
• Asian Arts Initiative (Philadelphia, USA / ancestral homelands of the Lenape peoples)